Do you own a business?
  Do you want to grow your business?
  Do you want a website for your business?
  Do you want your organization to be known widely?
If YES, you are in the right place.
We can design/develop a beautiful website for you, which will work perfectly fine on all devices. A good website will definitely attract more business.
We will take care of all your website related tech stuff, so you can keep focusing on your core business.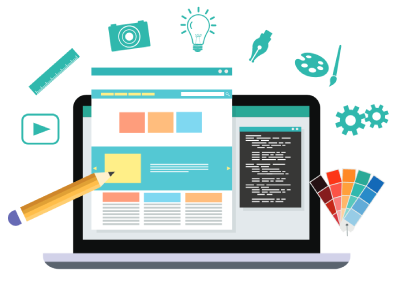 What do you get?
  User-friendly design
We will design a clean & user-friendly interface. Visitors will never confuse & it will be easier for them to navigate around your website.
  Clean Code
Website will be developed by professionals with many years of experience. Clean & maintainable coding is our priority.
  Site security
Website hacking/security threats are increasing more than ever. We make the site secured from DDOS / CSRF attacks. 
  Deployment
With a good design, we will take care of deployment on the server. We do DNS setup & deploy the website on a healthy server.
  Site speed
Site speed matters a lot in terms of visitor bounce rate and search engine ranking. A good loading web page will easily rank higher and so will get more traffic. We take care of everything that matters for fast website loading.
  SIte maintenance
Update patch releases often for good and we need to implement the updates as soon as possible. It keeps the website secured, fast and in working condition. We keep track of update releases and implement accordingly.
  SEO Friendly
SEO is an ever-changing process. Search engines like Google, Yahoo, Bing are always changing their algorithm, how they rank the web pages. We code the website complying all the SEO rules.
  Google Analytics
It's a free tool from Google. It needs to set on the website to track visitors report. You can see the performance of your website. Google Analytics gives data about the number of visitors, visitors from which geographical area, visitor's behavior on the website and many other important data. With the help of these data, we can optimize the website and gather more traffic to the website.
  Google Webmaster
Like Google Analytics, it's also a free tool need to set up for the website. It will provide the report regarding the site's issue, site's loading speed, site's mobile compatibility issue, and many other important aspects of a website's performance.
  e-Mail Address setup
If your business is growing or you want to grow your business, then you might need to send thousands of email per day. For that, you need to subscribe to a good email service company. We do all the hard works for you & set the business e-mail.